Nottingham, UK – 27th May 2021
ICN SQUID offers digital data and insight for any company with a digital or social media footprint. SQUID stands for 'Searchable Queryable, User Information Database' with its unique AI algorithm which can analyse data such as key metrics from different digital channels, patterns of usage and traffic to attribute a 'source' such as an app, website visit or social media ad campaign to a new user, and then be able to clearly measure how loyal a user is from a different source.
Version 1.1.2 of the web browser based software enhances many of the EIGHT GREAT reasons to download SQUID and markedly improve digital marketing performance. The new mobile app version enables digital marketers to get their dashboard information when and how they want it and set 'warnings' to alert them if figures are both too low or indeed booming so they can stay on top of every move.
ICN SQUID is free to all ICN clients in 2021 – a login and password is required in order to see client site specific confidential data.
EG#1 Digital Dashboard
EG#2 Verified Lead Tracker
EG#3 Management Reporting
EG#4 ROI Campaign Management Tool
EG#5 Customer Loyalty & Valuation Score
EG#6 LED Display Tool
EG#7 ICN SQUID App
EG#8 Competitor Watch Tool
Version 1.1.2 update includes:
EG#7: SQUID is now available to download on Android for free on Google Play Store. Users have the option between using it on the go or in the office. Users sign in with their personal login and push notifications can either be enabled or disabled. Users get to set alert preferences and frequencies. A further report summary can be sent via email whenever set or requested. A warning notification will alert users if a certain criteria has fallen below a level set via the tick box list, i.e. missed target by 25%, 30% or 35% for a set time period. ICN SQUID gives users the tools to review information and whether action is needed to improve results.


EG#3: When logging in to the client specific ICN SQUID account on desktop, the graphs pull information from multiple social media, website and SEO sources, to provide an accurate and concise data set. This takes the hassle away from drawing data from different platforms, users can also put in a precise time and date to see a particular set of data. Data sets can easily be captured and shared to devices or colleagues via an instant 'PDF of what you see' set up. There is a choice of different formats to export and download, to make the data easily workable into in-house reporting.


EG#5: For those App publishers out there, App analytics have further been enhanced, with notifications and insight on downloads available on desktop and with notifications on the App.
EG#2: With the updated ICN SQUID 1.1.2, the EG#2 lead verification process has been improved, ensuring that each and every lead is genuine and verified. This further refining and enhancing of the lead reporting formats will improve the overall quality of the data. Nobody wants to pay for spam leads, ICN believes that being transparent ensures that all leads are genuine and verifiable.


EG#1: the digital dashboard insights has now been extended to YouTube. By adding software intermediaries (API's) on ICN SQUID, users will be able to improve their view of digital footprint. LinkedIn is due to follow in the June release.


EG#1-8: The updated UI ensures a better user experience, alongside the added helpful ability to switch between sites, the quality of the logo, animations, displays and designs have all been improved to make the user experience more enjoyable.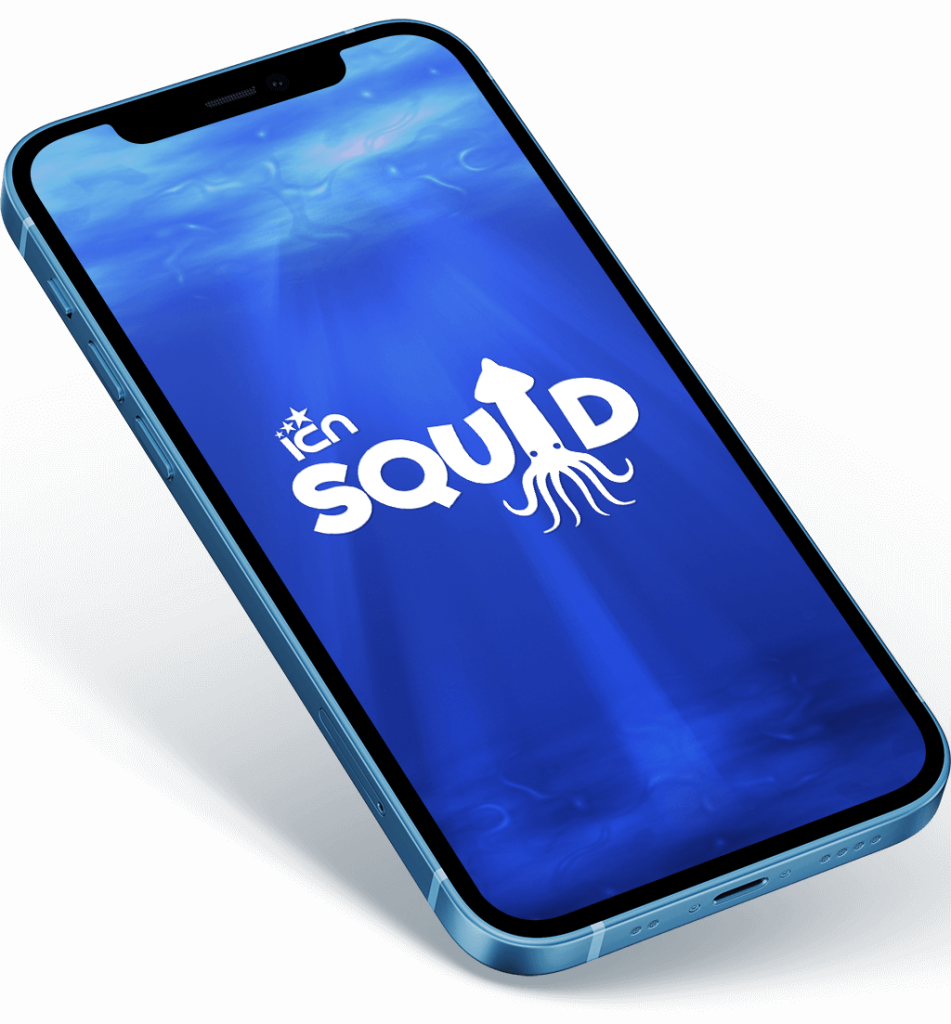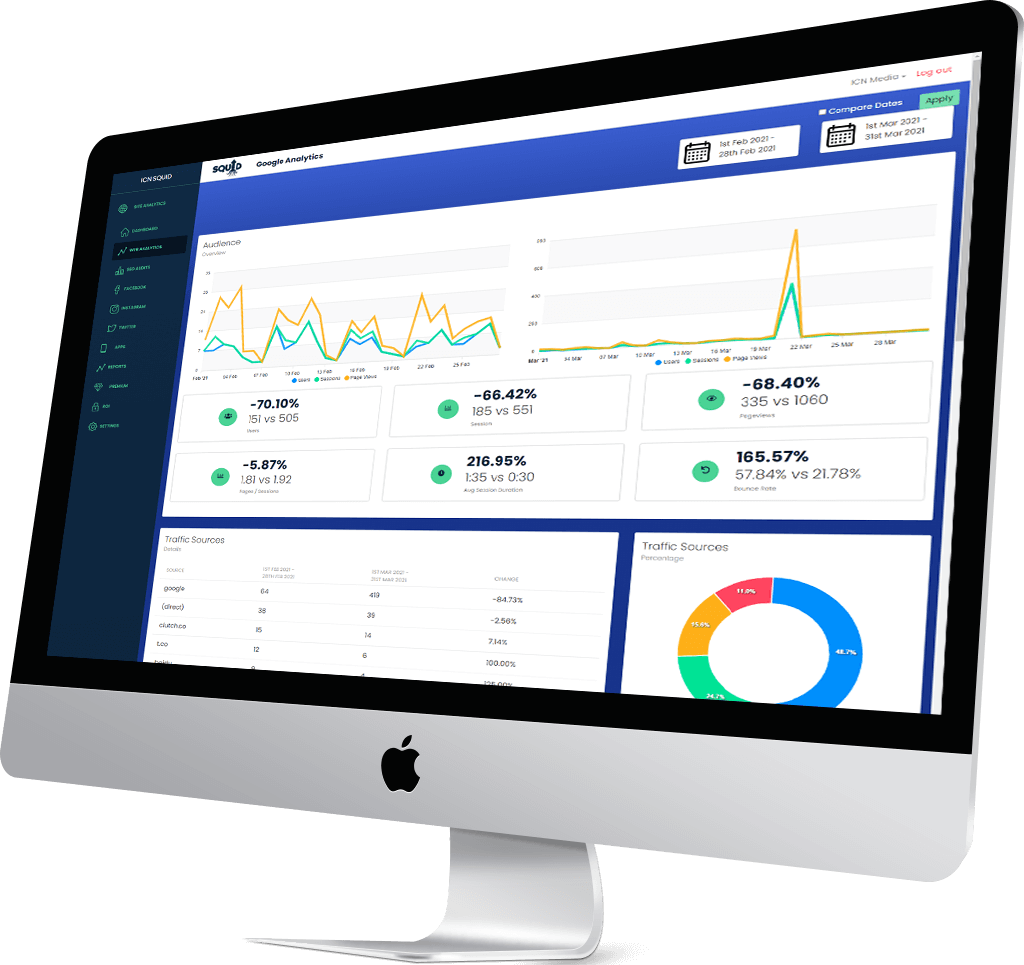 And to find out more about ICN SQUID and whether you would like to trial it, please go to:
To find out more about our company's Digital Agency services, please go to:
Geoff Baker, CEO of ICN said "Having created over 30 Apps as a business to high critical acclaim it is inconceivable to us that we wouldn't help marketers in the most efficient way possible using an App. The release on Google Play demonstrates that and will be followed by the iOS version next month. I really think the use of push notifications enables marketers to know that as soon something unusual is happening they will know about it, this means that they can rest easy knowing they are 100% on top of their business."
"Another slew of enhancements on the browser based software means there really are EIGHT GREAT ways to improve digital marketing performance with ICN SQUID, and we are getting great feedback on how this works in practice, especially the transparency of verified lead reporting. We are building up data examples for case studies later this year to truly show the phenomenal impact of this."