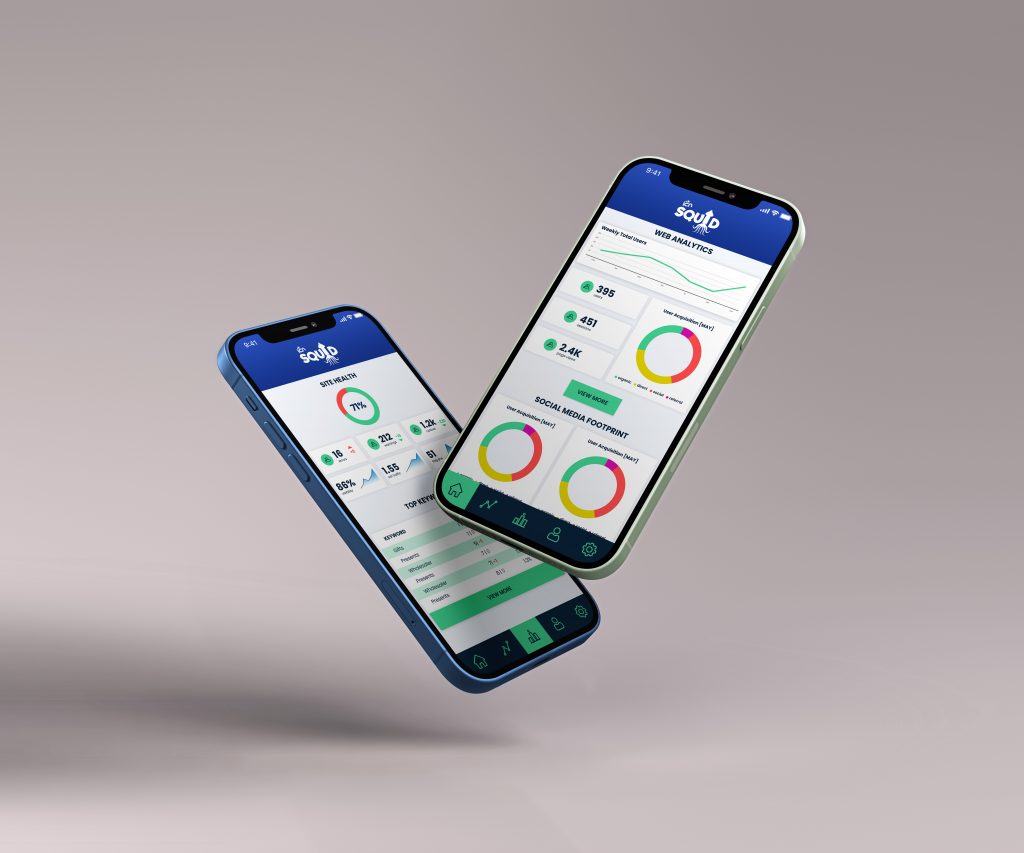 Push notifications are a particularly powerful tool offered up by an App, and by downloading the SQUID App, you will be able to select the right supply level of information that you think is right for you.
For those very close to new enquiries and leads, you can set up lead alerts, so every new enquiry that is received and validated as genuine by ICN SQUID will be known to you just as soon as it is verified.
But this will be too much detail for others, who may just prefer to get sent a daily or weekly summary, alongside other key performance indicators. You control what is right for you.
And even though the Digital Dashboard is mobile optimised in browser, the App layout is developed for a range of specific popular iOS and Android devices, so clear concise layouts, much less scrolling and very fast data display.
Version 1.0 of the App is due for release at the end of May 2021 on both platforms.