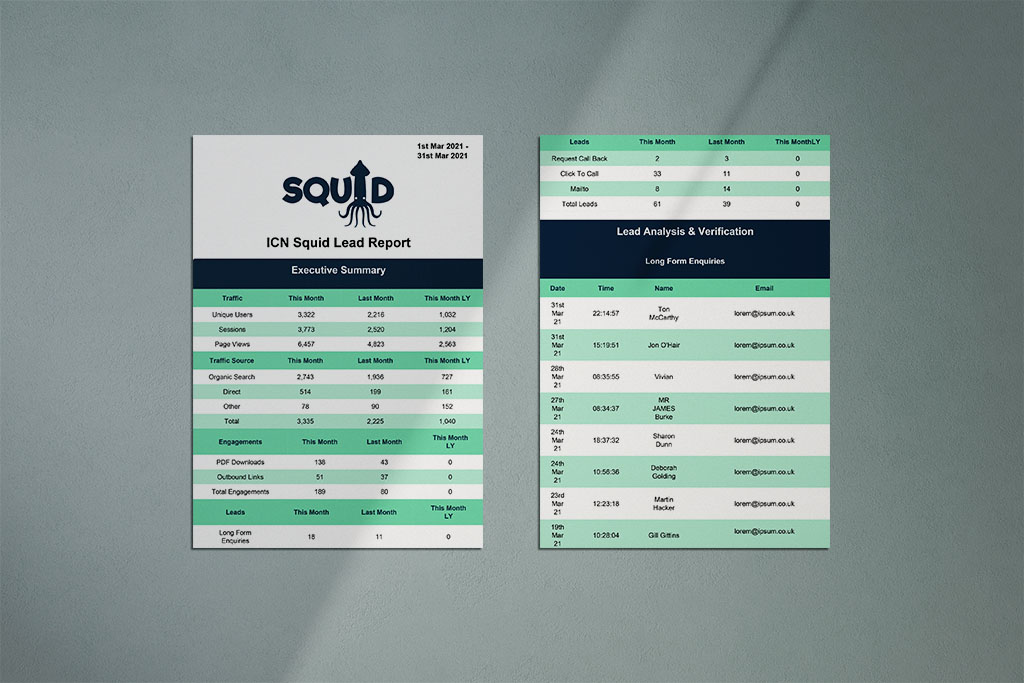 However, there are many sources that ICN SQUID can crawl and track for you, and enable you to view at any time or in month end / quarter end / year-end report formats that again you can export and integrate to management reporting. 
This will work with a small fee per competitor per month for the basic data service: social media can be very clearly tracked, as can the SEO performance of rivals. Site data sources are less directly reliable but indicative. Other tools and trackers (media and PR wise for example) can be made available for a higher premium.
Again you will be able to set up alerts where relevant in the ICN SQUID App. The sooner you start tracking this, the more insight you will have and the more meaningful the data will become over time.