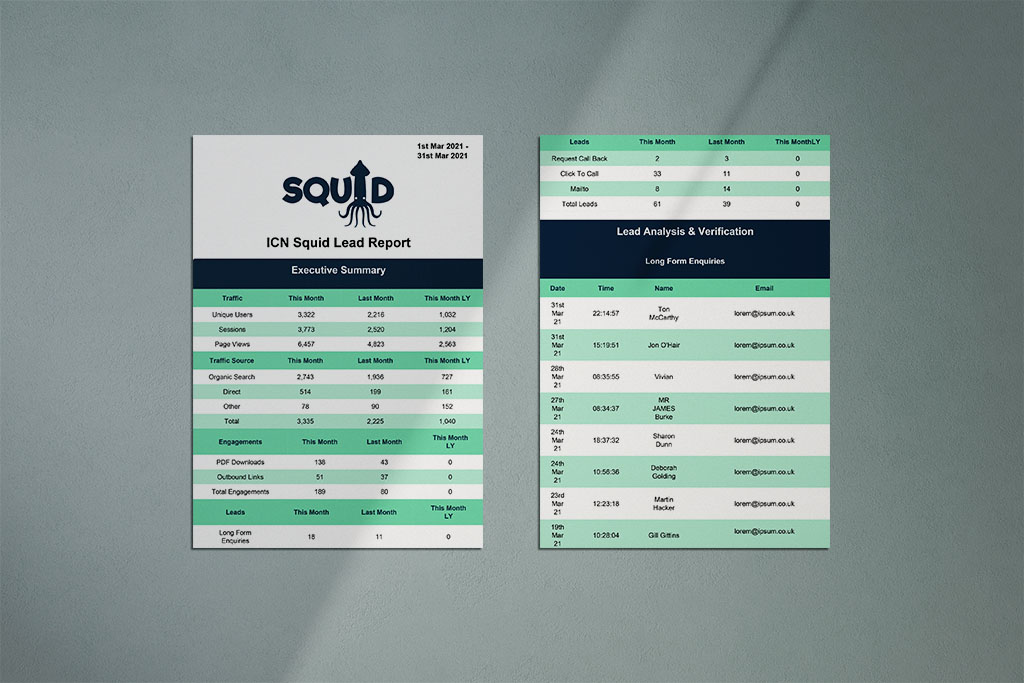 It is impossible to be 100% accurate about what sales have come completely through the website, where the website (or social media) was a key influence or where the website had absolutely nothing to do with it! However, there are many simple and effective steps – all available within ICN SQUID – where you can massively improve this assessment and insight.
Indeed you should be in a position where you can confidently quote a figure to be 80%+ accurate so you are able to then decide whether to increase your digital marketing spend, pair it back or review and change your approach.
A crucial part of this is lead reporting. There are range of tools you should be using to drum up increased engagement online (such as clickable links and pdf downloads), to response based actions. You should ensure you are tracking all 'click to calls' to your business from the website, and have a variety of engagement options, with key 'calls to action' across your website. From 'mail to:' to a variety of 'contact forms' and 'request a call back' options.