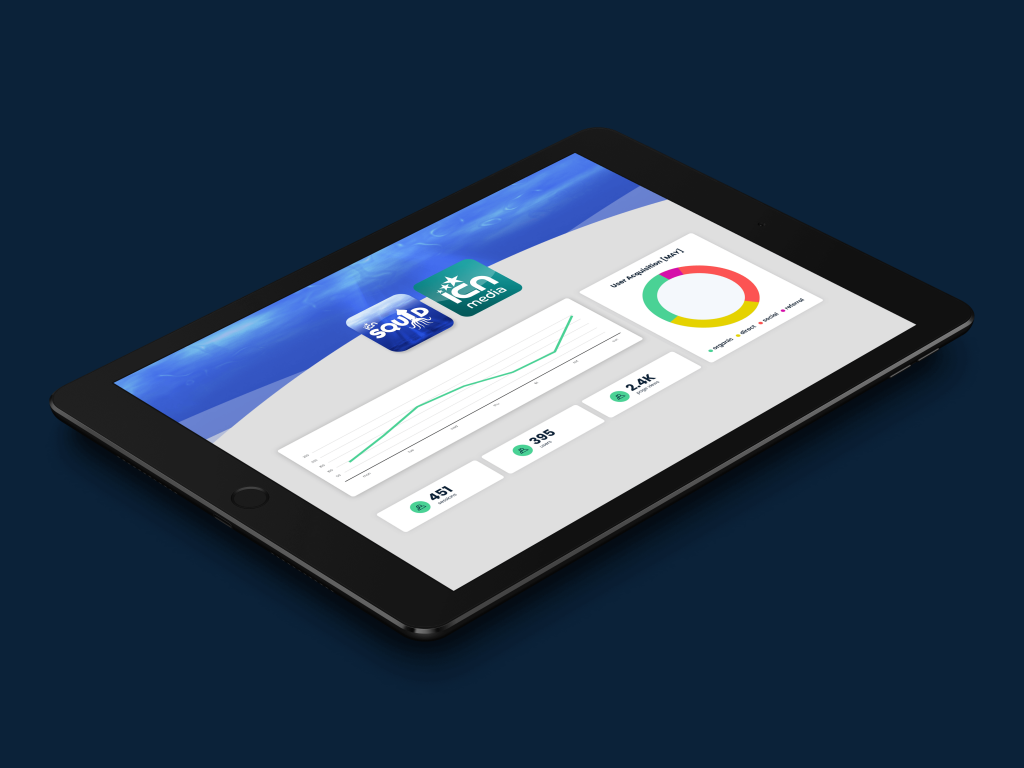 This part of ICN SQUID enables marketers to share digital performance real time with colleagues and management. The costs of LED screens has reduced significantly over the last decade or so, and all it requires is a screen that runs Android and ICN SQUID can create rotating displays throughout the working day showing the performance across all aspects of an organisation's digital footprint: website, social, apps, etc.
There is then the scope to customise your displays with your internal sales or management information, to make it even more relevant to sales teams or executives.
ICN will source and purchase the screens on your behalf, and get everything set up, including any initial customisation for additional internal information.